About LifePOWER Seminar
STRATEGIES FOR REDUCING EDUCATOR AND STUDENT STRESS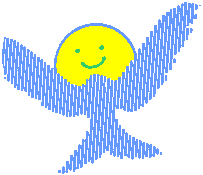 Student and teacher stress can be barriers to achievement. Students learn and perform best when they are relaxed and confident, not fearful and anxious. Teachers teach best and are most effective when they are not stressed.
In her book, Enhancing Professional Practice: A Framework for Teaching, Charlotte Danielson states:"It is useful to think of teaching as similar to not one but several other professions, combining the skills of business management, human relations, and theater arts."
But even more demanding than its complexity is the level of stress that teaching generates. The physical demands of the job are daunting, requiring enormous stamina. Most teachers leave school exhausted at the end of the day, knowing that their students will return the next day rested and ready for more. WILL I be ready? Teachers ask themselves. Can I be ready? What will we do all day? How will I engage my students so that I can maintain control and they will learn something significant?
In this interactive course, educators will learn strategies to reduce the stressors that inhibit student learning and teacher performance. This course provides you with tools to do just that.
A FEW OF THE MANY THINGS YOU WILL LEARN
Techniques for dealing with student and staff resistance and diluting negativity
Why people have negative feelings about themselves
Rules for venting emotions in non-threatening ways
Skills for coping with stressful situations
Basic attitudes that influence feelings of self-worth and capability
The importance of laughter for living and learning
Dynamics of the subconscious mind  on student performance
Strategies to gain control over emotions/behavior
For more information about the LifePower seminar, please click HERE.