The New Face of Retirement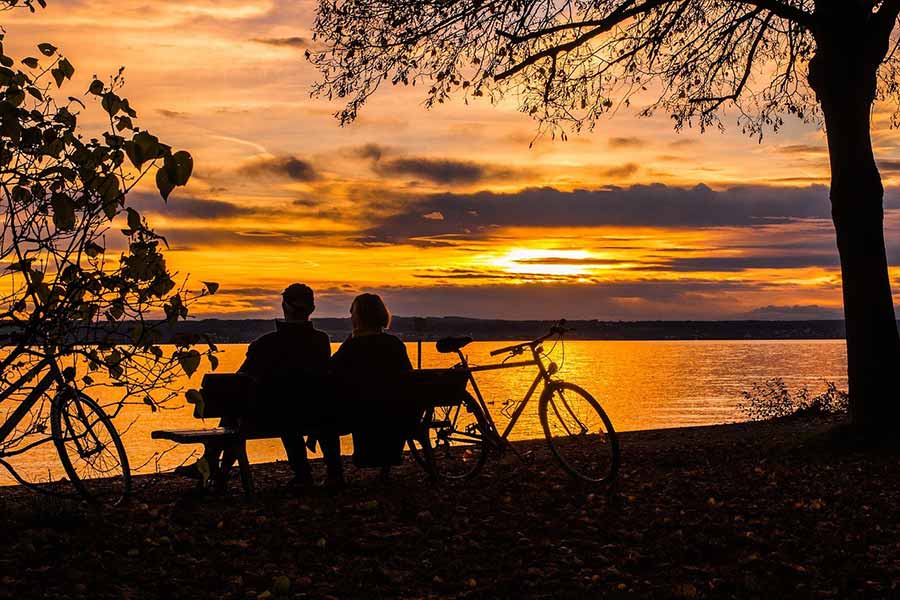 Baby Boomers are Transforming Retirement
10,000 individuals retiring daily.
Increased life expectancy by 30+ years.
At 50+/- your notion of retirement shifts dramatically.
Retirement can last longer than your primary career.
Retirement is not viewed as an ending, but as a transition to a new and exciting phase of life!
Here are some retirement statistics:
82% expect to or are already working past age 65 or do not plan to retire..
42% envision a phased transition to retirement that involves shifting from full-time to part-time or working in a different capacity.
73% think their retirement transition, phased or otherwise, will take place at their current employer.
47% expect to rely on Social Security as their primary form of income in retirement, but only 29% say they know a "great deal" about Social Security.
52% plan to work in retirement, most for income or health benefits.
Career and Work Benefits
Does retirement mean stopping work?
82% expect to or are already working past age 65 or do not plan to retire.
These individuals don't necessarily want to do the same work as before, and may instead pursue work that connects with their soul or passion.
Often, this means that they will need to take time to think about what's next for them.
Continuing to work can take many forms such as part time, self-employment, consulting, etc. and many envision a phased transition to retirement.
There are five significant benefits of work, and the individual doesn't have a plan to replace these benefits, or is taking all of their identity from work they will often delay retirement, or it will make the transition to retirement more difficult..
Healthy Living
How can we thrive, not merely survive in retirement?
We are each responsible for the care and maintenance of our body and mind.
There are seven health practices that serve as the foundation for wellness:
Avoid tobacco use
Proper nutrition
Positive response to stress
Sufficient sleep and relaxation
Maintaining ideal weight
Moderate use of alcohol
Sufficient exercise
These attributes become increasingly important as we age and transition to retirement.
Another component of wellness is vitality, which is defined as allowing you to express the uniqueness that is you. Since vitality is a personal concept, we each pursue it differently.
Financial Perspective
What is your perspective about money and how will it influence your retirement?
Your perspective about money began as a child and may still be influencing your decisions today.
When you get clear about what is most important about money to you, you are more likely to make decisions that are in line with your values.
A truck driver with $55K in the bank believes he is financially secure for retirement. A physician with $6 million in the bank is worried about his financial security. How much is enough?
Couples are not always on the same financial page, so this is an important conversation to have in preparing for retirement.
We highly recommend that individuals connect with a Certified Financial Planner for financial advice.
Relationship Dynamics
How will you find connectedness in retirement?
Relationships are an essential component of our lives and become increasingly so in retirement.
Retirement is all about change, being flexible impacts how we deal with change
Typical relationship changes:
Relationship dynamics with spouse/partner.
Relationship dynamics with family, friends, or former co-workers.
Relationship dynamics with adult children returning to the home.
Relationship dynamics with grandchildren and how to stay connected
Baby Boomers are often taking care of both children and aging parents so are referred to as the "Sandwich Generation."
Leisure and Living
What leisure interests have you had in the past that you would like to renew in retirement?
We tend to gravitate towards one or two leisure preferences but it is important to recognize that we have needs in all six categories of leisure.
There is a paradox around leisure.
Travel and hobbies can provide many benefits such as a new perspective, personal growth, as well as fun and enjoyment.
Where will I live in retirement? This is the second most important question that is asked in retirement planning. There are many options, so think outside the box!
Personal Development
Retirement is a time when personal development can take on more meaning.
We find life meaning by pursuing purpose, and we often find purpose by helping others or giving back on a more global level.
Individuals who volunteer regularly register much higher levels of life satisfaction and personal meaning, as well as increase their life expectancy.
We are inherently lifelong learners; learning something new every day to stay active and involved.
There are many benefits to continued learning
and development:
Provides a passion
Stimulates new interests
Keeps up involvement
Meet new and interesting people
Exercises the brain
Offers new perspectives
To Live a Meaningful Life:
Know where you are going
Have dreams
Believe change is possible and adds meaning to your life
Feel that you are part of a larger whole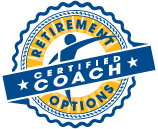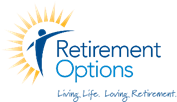 For more information on this four hour workshop & optional personal coaching, please CLICK HERE.