Avoid Falling for a Jerk / Jerkette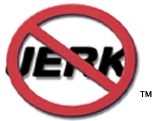 Also known as LOVE THINKS, officially known as PICK (Premarital, Interpersonal, Choices and Knowledge) this fun and informative four-hour workshop, developed by John Van Epp, PhD, applies RAM to singles' romantic relationships. RAM, the relationship attachment model, consists of KNOW, TRUST, RELY, COMMIT, AND TOUCH. These five dynamic connections form the glue of your relationship and they should grow together in a balanced way.
The program teaches two main points:
. First, how to pace the development of a relationship in a healthy way so that the love as blind syndrome is avoided.
Second, the program teaches the five connections to get to know about a partner that accurately predicts what they will be like in a long-term relationship.
Program Sessions
1: A Bird's Eye View of Dating
This session presents an overview of the model of the dynamic, bonding processes involved in a growing relationship and how this model can be used for making a marital choice.
2: You Can't Marry Jethro Without Gettin' The Clampetts
In this session you will learn what you need to know about the hidden and often unexplored areas of your prospective partner.
3: The Ingredients For: The Recipe Of A Lasting Relationship
In this session you will learn what you need to know about the obvious but often overlooked areas of your prospective partner.
4: Why Is It That "Expectation Leads To Disappointments?"
In this session you will learn how a healthy trust can be developed from what you know about your prospective partner and how to grow in this trust and reliance while minimizing your vulnerabilities.
5: Putting The Cart Before The Horse.
In this session you will discover the important role of commitment and the protective sexual boundaries for the growing relationship with your prospective partner.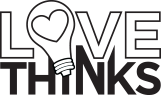 THIS FOUR HOUR WORKSHOP IS OFFERED THROUGH TRAINED FACILITATORS ON CAMPUSES, PRIVATE SCHOOLS & CHURCHES, AND OTHER YOUTH ORGANIZATIONS.
To learn more OR to bring this fun-filled and awareness workshop to your organization, please click HERE.
ENROLLMENT COST:  $59 Includes workbook. ENROLL HERE.